Ford says it will boost its investment in electric vehicles to $11bn (£8bn) in the next five years, more than doubling a previous commitment.
Chairman Bill Ford said the car maker would have 40 hybrid and fully electric vehicles in its range by 2022.
It comes as countries around the world put more pressure on car makers to rein in carbon emissions.
General Motors, Toyota and Volkswagen have already outlined ambitious plans to offer more electric vehicles.
Speaking at the Detroit Auto Show on Sunday, Mr Ford said the focus would be on electrifying existing Ford models without naming any specific cars.
He said the firm would offer 16 fully electric vehicles by 2022 and 24 plug-in hybrids.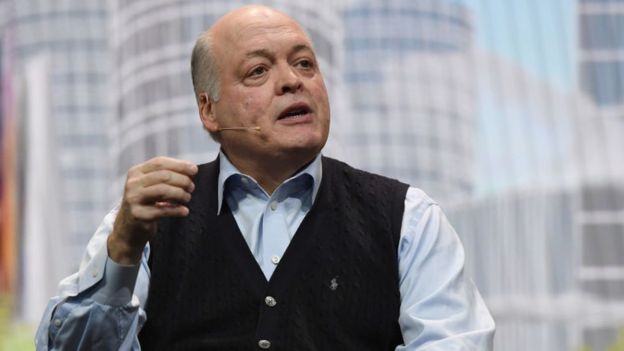 Mr Ford told reporters: "We're all in on this and we're taking our mainstream vehicles, our most iconic vehicles, and we're electrifying them.
"If we want to be successful with electrification, we have to do it with vehicles that are already popular."
Stephanie Brinley, a senior automotive analyst at HIS Markit, said it was a sensible move by Ford.
"We certainly see more automakers investing in electrification. Part of it is about tougher regulation but also the expectation that electric vehicles will support autonomous driving.
"The big question is how quickly consumers will adapt, as electric is only 1% of the market right now.
"Changing that will take better infrastructure on our roads, but also having more electric vehicles available."
Competitors investing
Last year, America's biggest carmaker GM said it would add 20 new battery electric and fuel cell vehicles to its range by 2023.
Volkswagen said in November it would spend $40bn on electric cars, autonomous driving and new mobility services by the end of 2022 – doubling a previous commitment.
Ford's $11bn investment pledge is much higher than a previously announced target of $4.5bn by 2020 and was spearheaded by new chief executive Jim Hackett.
Mr Hackett, who replaced Mark Fields in May, has said he wants to make fewer sedans and internal combustion engines and develop more trucks and electric and hybrid cars.
During the Detroit show, Ford teased the release of its first performance electric vehicle – the Mach 1 – without giving any details about how it would look or its spec.
The SUV will be inspired by a Mustang sports car of the same name, made in the 1960s and 70s, and will be released in 2020.
The US firm also unveiled a more fuel-efficient version of its Ranger pick-up truck, the Ranger 2019.
The SUV will have a 2.3-litre EcoBoost engine, 10-speed auto transmission and automatic emergency braking.